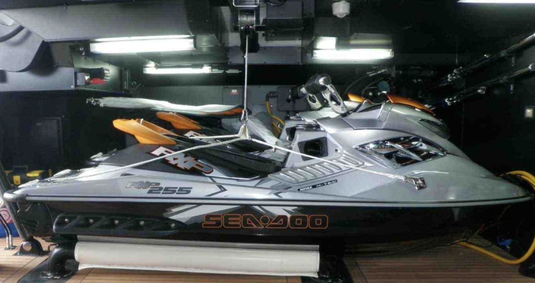 A common practice is a fixed system where metal plates are inserted on the inner skin at the bow of the PWC with pad eyes or lifting eyes on the outer hull. The combination of these and the D-rings on the rear or further pad eyes on the stern offer a four-point lift using an item such as Spectra© lines for lifting. The concept behind this system is valid however it is untested. Currently none of the 3 main manufacturers (Yamaha, Seadoo, Kawasaki) endorse this lifting system as the superstructure of the bow is not designed to take the weight of the PWC, it is simply fibreglass/FRP/GRP.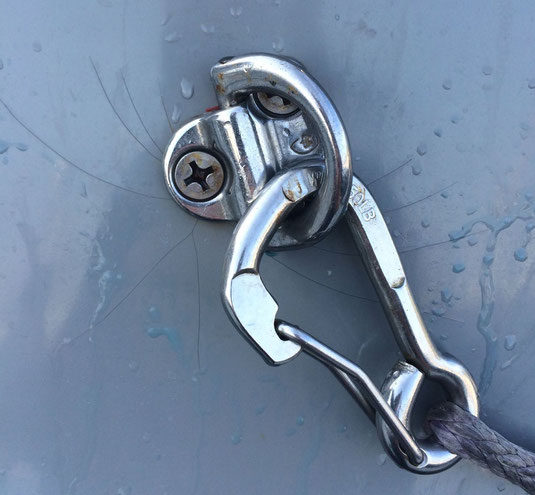 Whilst looking at some ex-yacht PWC (jetski) that utilised this system, stress fractures and cracking were observed which goes further to highlighting the risks (see adjacent example photo)
This issue is exacerbated by the fact that the PWC lifting systems are often not checked during inspection/survey, unlike the davits/hiabs and lifting strops for the tenders etc. Some provisional communication with inspectors/surveyors has indicated that this may be because PWCs are classified as water toys rather than vessels but this doesn't change the fact that your SMS should include all items that are lifted, for the safety of the crew and guests.
Currently the one of the only tested / certified Yamaha Waverunner and Seadoo jetski lifting slings available on the market can be seen here.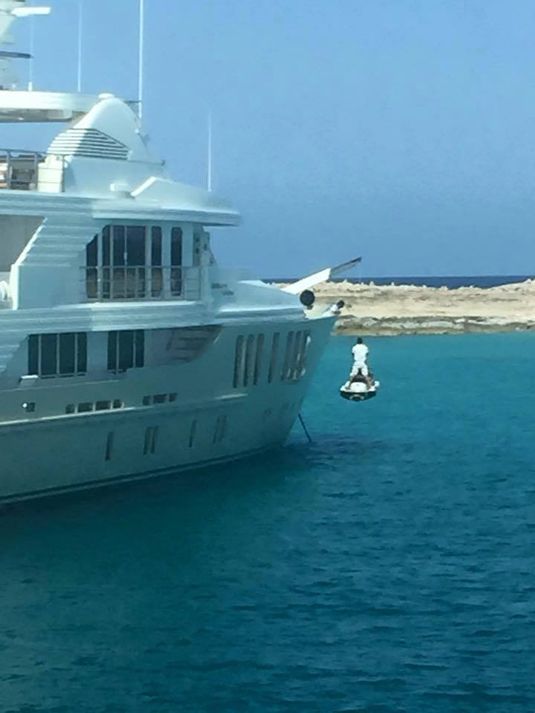 There are currently no jetski lifting sling set ups that are rated for man-riding... please think twice before asking you crew or agreeing to do something like this...